If you're just getting started on your Portuguese journey, here are four must-have reference books that every beginning lusophile should own: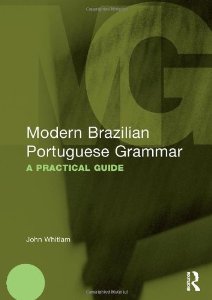 Modern Brazilian Portuguese Grammar
I call it "the green book". This is the book that will demystify the Brazilian language. It is not a textbook and there are no pretty pictures. But if you care to read it, the whole language is laid bare. Whitlam gives special attention to the unusual spoken forms that are so common on the streets of Brazil. The entire second half of the book, the Communications Guide, got me through a month in Rio and I consider it worth its weight in gold. There is also a companion workbook.
Full review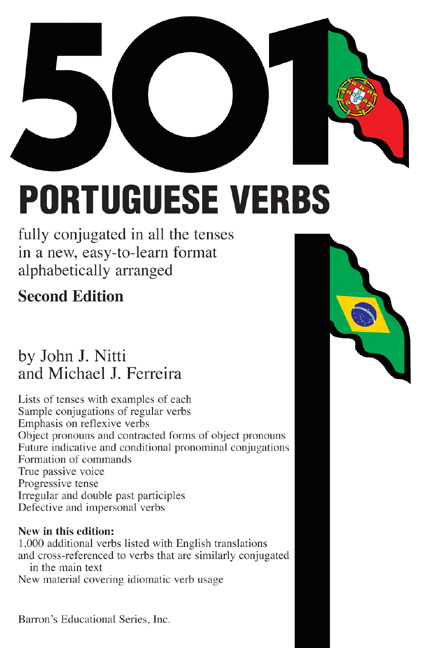 501 Portuguese Verbs
This was the book that finally helped me master verbs in Portuguese — all those past tenses, the personal infinitive, and of course the scary subjunctive (which is not so scary, as it turns out). It worked so well that I hardly ever need to use it anymore — except for a few irregulars that still give me trouble (ver/vir, anyone?).
Seeing all the verb forms laid out on one page helps you recognize the patterns, and the definitions and example sentences help you learn some new verbs along the way – 1,501 of them, including the extras in the back. (Full review)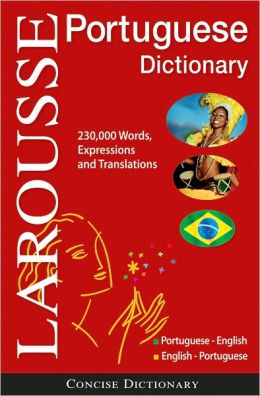 Larousse Concise Portuguese-English Dictionary
When it comes to dictionaries, you want to look for two things: how recently it was published, and the number of entries it contains. This Larousse copy was published in 2010 and features 230,000, making it my favorite paper dictionary. I like that it's more comprehensive that a pocket dictionary, yet still slim enough to slip into a backpack.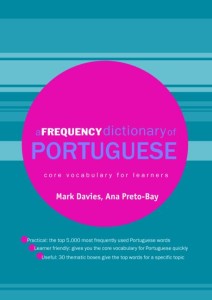 A Frequency Dictionary of Portuguese
The most common 5,000 words in Portuguese, defined and organized by frequency and part of speech. If you learn all these, you will know 80% of the words used in everyday conversation.