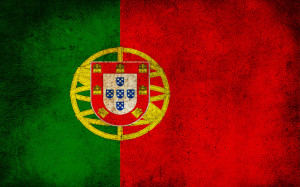 Compared to the Brazilian dialect, there are few resources out there for European Portuguese. I've collected the ones I know about here and will keep this page updated as I find new things. If you know of other resources, please let me know in the comments or on Facebook.
Pimsleur offers a European dialect course, but unfortunately it only contains 10 lessons compared to the 90 for Brazilian dialect. As I've noted elsewhere, there are many ways to get Pimsleur at reduced cost: mp3 downloads via audible.com, rent-by-mail at pimsleurmarketplace, or even for free in your local library's language section.
Michel Thomas is an audio course similar to Pimsleur, except that you are listening to a teacher instructing a live group of 2 students (they leave a gap for you to respond to the prompts as well). Though it doesn't say it's explicitly for EP, the teacher speaks in European dialect. There is a beginner and an advanced version, though I am not sure how far the advanced version takes you compared to Pimsleur. Many people seem to find the lengthy explanations and responses of the other students distracting. But you can sample a bit of the first lesson for free here.
Practice Portuguese – a relatively new site that fills an important gap. Intermediate-level podcasts and dialogues, all in European dialect.
Ponto de Encontro is an excellent (though expensive) textbook that features European and Brazilian dialects side-by-side so you can choose which you'd like to learn and compare the differences. The audio hosted online for free, and it comes in both dialects — find the European version here.
Portuguese with Carla – Carla is a UK-based intructor who gives European Portuguese lessons via Skype.